CHANNING TATUM AND CAST OF MAGIC MIKE XXL GUARANTEE SWEET MOMENTS WORTH PAYING FOR IN LATEST INDUSTRY TRUST TRAILER
On Friday 29th May 2015, The Industry Trust for IP Awareness and Warner Bros. Pictures UK launched the latest bespoke Moments Worth Paying For trailer, a collaboration on the bigger, better Magic Mike XXL which shines a spotlight on the value of the big screen experience. Channing Tatum, Matt Bomer, Joe Manganiello, Kevin Nash, Adam Rodriguez shot an exclusive piece to camera for the Industry Trust and the trailer features the return of those tantalising and teasing sequences audiences have all been waiting for.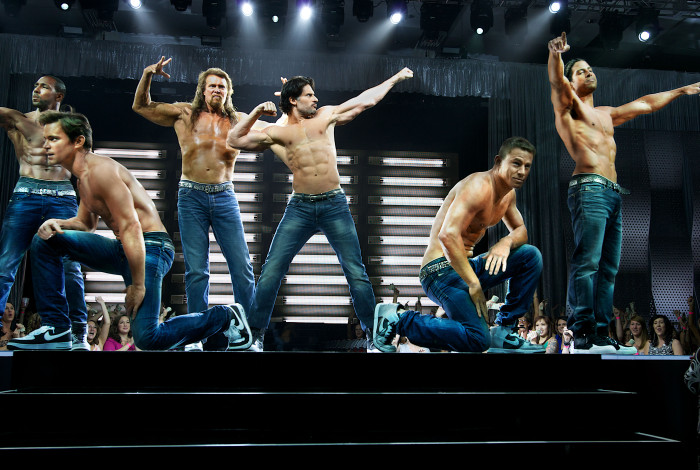 Magic Mike XXL Moments Worth Paying For Trailer
The Moments Worth Paying For campaign launched in February 2011 and has since gone from strength to strength. Independent tracking research by ICM revealed that those audiences exposed to the campaign were significantly more likely to pay for official film and TV than those not exposed to it. The Magic Mike XXL Moments Worth Paying For trailer continues to use the new tagline, which not only explicitly demonstrates the ways in which you can access legal Film and TV content via FindAnyFilm.com but gives audiences a direct call to action. The in cinema campaign will also be supported by activity across outdoor and is another example of how The Industry Trust aims to amplify reach and influence as part of its successful consumer education programme.
Picking up the story three years after Mike bowed out of the stripper life at the top of his game, "Magic Mike XXL" finds the remaining Kings of Tampa likewise ready to throw in the towel.  But they want to do it their way: burning down the house in one last blow-out performance in Myrtle Beach, and with legendary headliner Magic Mike sharing the spotlight with them.  On the road to their final show, with whistle stops in Jacksonville and Savannah to renew old acquaintances and make new friends, Mike and the guys learn some new moves and shake off the past in surprising ways.
Josh Berger CBE, President & Managing Director, Warner Bros. UK, Ireland & Spain: "We are very pleased to be working with The Industry Trust once again, this time on Magic Mike XXL. The Trust's educational work is so important for the film industry and we are proud to support their campaign. It has, as ever, been a pleasure to work with them, and we hope audiences are inspired to see Magic Mike XXL the way it's meant to be seen – on the big screen."
Sylvia Wan, Digital Communications Manager at Industry Trust for IP Awareness said: "As we continue to evolve and refine our Moments Worth Paying For campaign, it's great to be able to get access to talent and create bespoke pieces to camera. We are extremely grateful to Warner Bros. Pictures UK for securing Channing Tatum and the fantastic Magic Mike XXL cast for an exclusive greeting. Their bespoke piece does an incredible job of delivering a message that connects with the audience, inspiring them to choose a cinema experience worth paying for."
Magic Mike XXL opens in UK Cinemas on Friday 3rd July.
Warning
: count(): Parameter must be an array or an object that implements Countable in
/home/industry/public_html/wp-content/themes/industry-trust/single-press-release.php
on line
45