Local pupils win national education award for creativity in promoting the importance of copyright.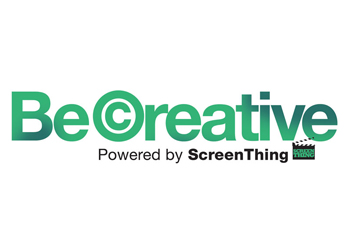 Three pupils from Valley Park School in Maidstone have been awarded as winners in a national advertising competition.  Sian Holdsworth, 14, Angel Grant Wilders, 14, and James Chell, 14, won a £5,000 cheque for their school to put towards students resources and an iPad 3 each for the best video entry in the 11-14 category of the Be©reative powered by ScreenThing national advertising challenge, which aims to raise awareness of the importance of copyright and creativity.
With over 300 entries, the competition saw young people aged 11 to 19 from  schools up and down the UK compete to create an inspirational original advertising campaign aimed at their peers. Students were set the challenge of bringing to life the value of the UK film, TV and video industry to show why it's important to choose official content over illegal downloads and streams.
The national competition, run by film charity Film Education in collaboration with film, TV and video industry body The Industry Trust for IP Awareness, gave young people the opportunity to showcase their creative talent while getting a unique glimpse of the dedication, hard work and relentless innovation that goes into making film and TV in the UK.
The Valley Park team created a short video which showed simply yet effectively the huge number of people across a number of different job roles that are involved in making films. The emotive wording and music incorporated throughout made it engaging to watch as it successfully captured the attention of the viewer.
Liz Bales
Director General,
Industry Trust for IP Awareness
We're thrilled to award the Valley Park School students on this achievement. Copyright infringement is a real challenge to the film, TV and video industry, as it has a direct effect on the UK's economy and jobs. Giving students a hands-on learning experience within the classroom where they themselves become the creators helps them appreciate the role of copyright in the film and TV industry, and enhances their understanding that copyright enables more of their much loved shows and films to be produced.
This is the third year we have run Be©reative with the Industry Trust and we are continually impressed by the creative talents of the young people who take part. This year's competition was a tough one to judge with high calibre entries in both age categories, and all showing great creative skill. We're delighted to award Valley Park School for their winning entry.
Richard Smith
Tutor, Valley Park School
Students at Valley Park worked hard to produce a creative piece promoting the issues surrounding copyright. To get national recognition of their efforts has given them a sense of pride, and has inspired others to excel. The competition has allowed students to have a working knowledge of copyright issues whilst stretching their creative ability. They have thoroughly enjoyed the challenge and are delighted to be part of the debate on this issue.
Sian Holdsworth
One of the winning students
I enjoyed being able to create a production which promoted a message that is important. We wanted to get the message across that there are many people that put so much effort into creating productions and they deserve to be recognised. It was a fun challenge where we researched , developed our ideas, wrote our script, worked on our storyboard and began to film. The whole production process was hard work which goes to show how much effort goes into making large-scale productions in the industry. We are really proud to have been shortlisted and look forward to the next creative challenge that comes our way.
Recent research  from the British Film Institute shows a 202% increase in students enrolling in higher education film studies courses in 2010/11 compared to 2003/04, and a 48% increase in students entering GCSE media studies over the same period, demonstrating how film education is moving up the curriculum agenda, supported by programmes like Be©reative.
To find out more about the Be©reative powered by ScreenThing competition visit: http://filmeducation.org/becreative
Warning
: count(): Parameter must be an array or an object that implements Countable in
/home/industry/public_html/wp-content/themes/industry-trust/single-press-release.php
on line
45