Floating in to cinemas ICE AGE 4: CONTINENTIAL DRIFT 'Moments Worth Paying For'
Download (393.2 Kb)
From Friday 13th April, cinema goers across the UK will be in for a mammoth treat as they become the first to see an engaging film trailer designed to inspire a greater respect for copyright and the value of film and TV content.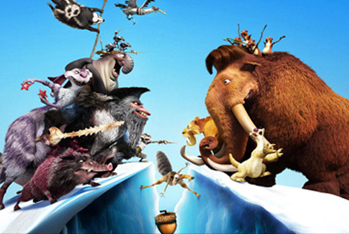 This charismatic trailer, produced by Twentieth Century Fox, uses content from the hugely awaited family friendly release, ICE AGE 4: CONTINENTIAL DRIFT – in cinemas July 13th. The trailer encourages audiences of all ages, to avoid the pirates (following in the paw prints of Manny, Diego and Sid in the film) and see the film in cinemas this summer.
This trailer is part of a series of title specific adverts which are being put together as part of the campaign to build on the success of last years 'Moments Worth Paying For' campaign, which aimed to win hearts and minds in the continued challenge posed by copyright infringement, celebrating movie moments that are worth paying for.
Using specifically created animation and the well-known loveable characters, the trailer appeals to the viewer's emotions and thanks them for making the fourth film in the franchise possible whilst capturing the emotions that watching film and TV can evoke – and positions these as "Moments Worth Paying for".
The collaboration will consist of a 30 second spot to be shown in all cinemas across the UK. The campaign will also highlight the wealth of official ways to watch film and TV by directing viewers to Findanyfilm.com – a gateway to official film and TV services across a range of formats, both on and offline.
Liz Bales, Director General of the Industry Trust for IP Awareness said:
Our 'Moments Worth Paying For' campaign has had fantastic success to date – not only in the change in attitudes of people watching but also in the awareness it's provided for the distributers we're working with. We're really excited to continue to spread the message with ICE AGE 4: CONTINENTIAL DRIFT to bring greater respect for copyright to a family audience.
Chris Green, UK Theatrical Marketing Director, Twentieth Century Fox said:
Supporting the 'Moments Worth Paying For' campaign is really important for us as content owners. We understand the importance of campaigns such as this to ensure the consumer understands the link between their support and our on-going ability to provide content of the quality of ICE AGE 4: CONTINENTIAL DRIFT."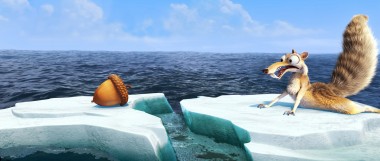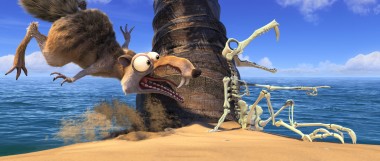 Warning
: count(): Parameter must be an array or an object that implements Countable in
/home/industry/public_html/wp-content/themes/industry-trust/single-press-release.php
on line
45