Industry Trust Launches New Eddie The Eagle Trailer!
EDDIE THE EAGLE PROVIDES TRIUMPHANT MOMENTS WORTH PAYING FOR IN LATEST INDUSTRY TRUST TRAILER.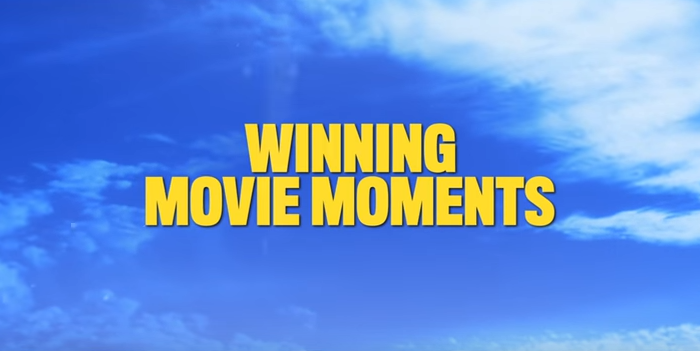 Monday 7th March 2016, Eddie the Eagle ski-jumps his way onto screens in the latest Moments Worth Paying For trailer from The Industry Trust for IP Awareness and Lionsgate UK. Film history is brimming with inspirational underdogs, and this exclusive trailer encourages viewers to celebrate Eddie The Eagle joining their ranks in the best way possible – at the cinema.
The Moments Worth Paying For campaign has gone from strength to strength since its launch in February 2011. Independent tracking research by ICM[i] revealed that those audiences exposed to the campaign were significantly more likely to pay for official film and TV than those not exposed to it. The Eddie The Eagle Moments Worth Paying For trailer continues this good work and is further supported by activity across outdoor and online, highlighting The Industry Trust's ambition to influence core infringers at the cinema and beyond.
Headlined by crowd-pleasers Hugh Jackman and Taron Egerton, the trailer encourages viewers to enjoy the content they love through legal channels on FindAnyFilm.com, where users can not only book tickets to see the latest releases but also buy and rent a multitude of heartfelt favourites.
Ross Cunningham, Head of Marketing at Lionsgate UK said: "It's really exciting to be working with The Industry Trust again on their hugely successful Moments Worth Paying for Campaign. The work of the Trust is invaluable for our industry, with their consistent efforts to inspire audiences to choose official content and the great talent attached to the title, Eddie the Eagle really reinforces why the cinema experience is so important."
Sylvia Wan, Digital Communications Manager at Industry Trust for IP Awareness said: "Eddie the Eagle's story is one that audiences of all ages can connect with and is the perfect fit for our Moments Worth Paying For campaign. It's a film the whole family can enjoy, moving and inspiring audiences whilst underlining the importance of a cinema experience worth paying for."
Catch Eddie The Eagle when he soars into cinemas from April 1st, with previews from March 28th.
Warning
: count(): Parameter must be an array or an object that implements Countable in
/home/industry/public_html/wp-content/themes/industry-trust/single-press-release.php
on line
45