FEEL THE JOY IN THE LATEST MOMENTS WORTH PAYING FOR TRAILER FROM DISNEY.PIXAR'S INSIDE OUT
Download (19.1 Kb)
On Friday 26th June 2015, The Industry Trust for IP Awareness and Disney.Pixar launches the latest Moments Worth Paying For trailer into cinemas. The latest trailer, featuring Disney.Pixar's highly acclaimed animation "Inside Out", highlights the emotional immersiveness of movies and a cinema-going experience that is without a doubt worth paying for.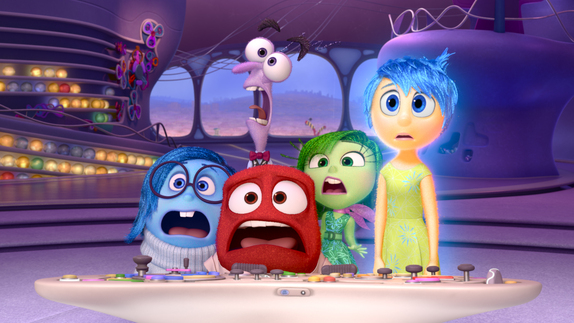 Inside Out Moments Worth Paying For Trailer
By weaving together the witty animation of "Inside Out", and the emotions you elicit whilst watching a film, this trailer delivers a more explicit and stronger message whilst still directing film fans to FindAnyFilm. The messaging points film fans to official legal services where they can watch the latest films at the cinema or find their old favourites on DVD, Blu-ray and digitally online.
"It's been wonderful to work with Disney.Pixar on this trailer." said Sylvia Wan, Digital Communications Manager at Industry Trust for IP Awareness
""Inside Out" is a perfect fit for a Moments Worth Paying For, the key messages of the film overlap perfectly with our campaign messaging – one we hope will inspire audiences of all ages to make the right choice."
The Moments Worth Paying For campaign launched in February 2011 and has since gone from strength to strength. Independent tracking research by ICM revealed that those audiences exposed to the campaign were significantly more likely to pay for official film and TV than those not exposed to it.
The Moments Worth Paying For  "Inside Out", trailer continues to use the new tagline, "book, buy, watch", which not only explicitly demonstrates the ways in which you can access legal Film and TV content via FindAnyFilm.com but gives audiences a direct call to action. The in cinema campaign will also be supported by activity across outdoor and online and is another example of how The Industry Trust aims to amplify reach and influence as part of its successful consumer education programme.
ABOUT "INSIDE OUT"
Growing up can be a bumpy road, and it's no exception for Riley, who is uprooted from her Midwest life when her father starts a new job in San Francisco. Like all of us, Riley is guided by her emotions – Joy (Amy Poehler), Fear (Bill Hader), Anger (Lewis Black), Disgust (Mindy Kaling) and Sadness (Phyllis Smith). The emotions live in Headquarters, the control center inside Riley's mind, where they help advise her through everyday life. As Riley and her emotions struggle to adjust to a new life in San Francisco, turmoil ensues in Headquarters. Although Joy, Riley's main and most important emotion, tries to keep things positive, the emotions conflict on how best to navigate a new city, house and school.
"Inside Out" opens in UK Cinemas on July 24.
Warning
: count(): Parameter must be an array or an object that implements Countable in
/home/industry/public_html/wp-content/themes/industry-trust/single-press-release.php
on line
45