FindAnyFilm.Com Broadens Its Offering, Adds Chili To Digital Retail Listings
With its continued focus on ensuring audiences everywhere can find safe and legal routes to the entertainment they love, FindAnyFilm.com has today announced that digital retailer CHILI is the latest platform to join the site.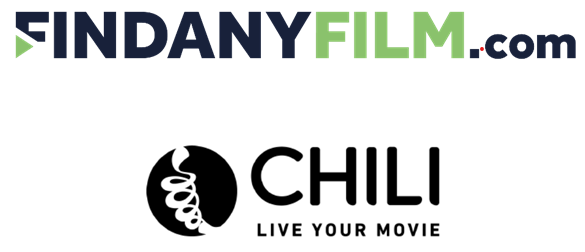 FindAnyFilm.com, managed by The Industry Trust for IP Awareness, is one of the UK's leading websites for film and TV fans wanting to know where to find the latest releases available to buy and rent, as well as those hoping to track down and purchase the classics and TV box sets they love. CHILI's addition to the service deepens the range of entertainment retail options available to consumers in the UK. Further, those consumers can navigate FindAnyFilm.com safe in the knowledge that all of the content they seek out will be both legal and safe, a valuable consideration in the context of rising levels of risk associated with illegal sources of content.
With unrivalled industry support, FindAnyFilm.com is the only UK service to maintain full API integration with all of its data feeds, showcasing seven day TV listings as well as listings for all films covered by a BBFC ratings, be they on disc, digital platforms or, under normal circumstances, available to watch in cinemas. The site provides a streamlined, user-friendly interface that makes finding the content audiences love as simple as possible, with a redevelopment in 2019 enhancing user experience and engagement while delivering against the Industry Trust's central aim of disrupting a consumer's journey towards copyright infringement.
An ambitious, comparative newcomer to the UK retail landscape, CHILI joins other digital retailers on FindAnyFilm.com in offering its customers the very best digital film and TV content, from blockbusters not yet available on disc or subscription services, through to binge-worthy box sets. CHILI joins FindAnyFilm.com at a time when increasing numbers of UK audiences are turning to digital as a preferred method of consumption.
Talking about CHILI's arrival on FindAnyFilm.com, Giorgio Tacchia, Founder and CEO at CHILI, said: "Legitimate options for entertainment always give audiences the best possible experience and a user-friendly interface like the one developed by the Industry Trust for FindAnyFilm.com makes it as easy as possible for them to find content legally and safely. For CHILI, becoming a part of FindAnyFilm.com is also a great opportunity to showcase the breadth and depth of our unique catalogue to audiences in the UK."
Liz Bales, Chief Executive of The Industry Trust, said: "At the Industry Trust, our central focus is to make sure that consumers not only see the value in entertainment content but that they also understand the risks associated with copyright infringement, be they an increased risk of viruses and malware or of the likelihood that infringers will be subjected to fraud. FindAnyFillm.com takes an extra step in providing those consumers with wholly safe, legitimate options, and the addition of CHILI into that mix takes us ever-closer to being able to provide a holistic offering that caters to every preference."
Warning
: count(): Parameter must be an array or an object that implements Countable in
/home/industry/public_html/wp-content/themes/industry-trust/single-press-release.php
on line
45