Pathé collaborate with The Industry Trust to Promote the Value of Copyright and Creativity in the Film Industry.
LONDON, 4th September 2015: Pathé and Faye Ward, Producer of the forthcoming box office release Suffragette, are the latest film insiders to support The Industry Trust's successful Moments Worth Paying For campaign, to champion big screen experiences that move and inspire audiences.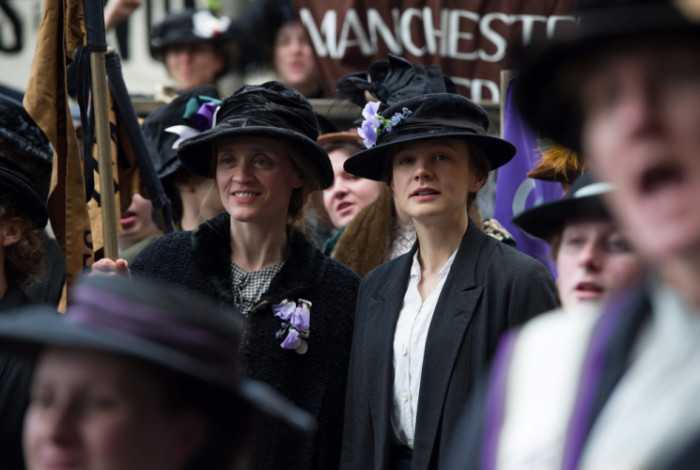 Suffragette Moments Worth Paying For
Suffragette is the 21st collaboration for the long running Moments Worth Paying For campaign, the key driver being a trailer featuring scenes from the film which stars Carey Mulligan, Helena Bonham Carter, Brendan Gleeson and Meryl Streep, in an intense and inspiring drama that follows the story of the early feminist movement. The Moments Worth Paying For trailer aims to encourage audiences to choose official film experiences.  The trailer directs consumers to FindAnyFilm.com, The Industry Trusts legal search engine for consumers to easily source legal film and TV, with a clear call to action to "Book, buy & watch" content.
To amplify the reach and influence of the trailer, The Industry Trust will implement a multi-media approach across cinema, digital and outdoor advertising, targeting 18 – 35+ females to complement the Suffragette marketing strategy.
Chris Besseling, Director of Marketing, Pathé UK said: "The story of the Suffragettes is a key moment in history and an important story to tell. The film's inspiring and empowering message felt like a strong fit for the Moments Worth Paying For campaign and we're excited to be working with the Industry Trust on our first collaboration. Pathé understands the importance of educating audiences about sites like FindAnyFilm, where they can legally find their favourite content in cinemas, on disc and digital."
Faye Ward, Producer of Suffragette said: "It has been a huge privilege for me, to be part of the British film making team who have brought this incredible story to life. Great storytelling has the ability to inspire audiences to change not only their beliefs but their actions, so partnering on the Moments Worth Paying For campaign enables us to inform film lovers and highlight the importance and value of creativity."
Liz Bales, Chief Executive of the Industry Trust for IP Awareness said: "16 – 34 males continue to be the core infringers of film and TV content. Research shows that women in the same age group are increasingly found to be doing the same and so we must collaborate on titles that feel relevant to that audience if we're to inspire them to choose official film and TV."
Suffragette opens the 59th BFI London Film Festival on 7th October and released nationwide in cinemas on 12th October. Associated Moments Worth Paying For activity will run in cinema, outdoor and online.
Warning
: count(): Parameter must be an array or an object that implements Countable in
/home/industry/public_html/wp-content/themes/industry-trust/single-press-release.php
on line
45