POSTMAN PAT® DELIVERS THE GOODS FOR INDUSTRY TRUST IN NEW MOMENTS WORTH PAYING FOR TRAILER
Download (470.4 Kb)
Lionsgate UK and The Industry Trust for IP Awareness launch exclusive 'Postman Pat: The Movie' trailer thanking film fans for choosing official film
British star Stephen Mangan praises behind the scenes talent on new feature animation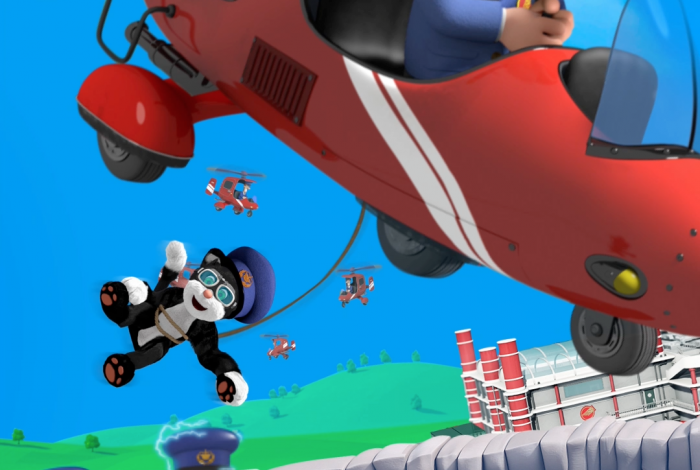 Postman Pat 'Moments Worth Paying For' trailer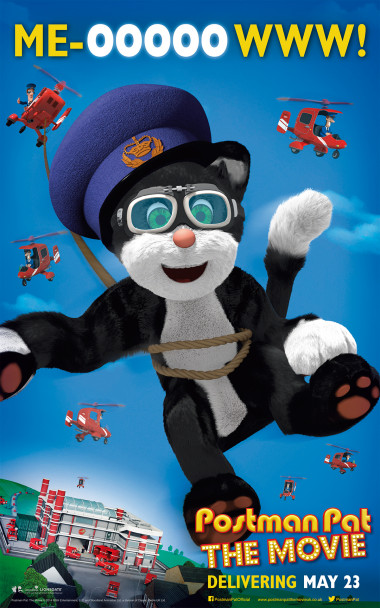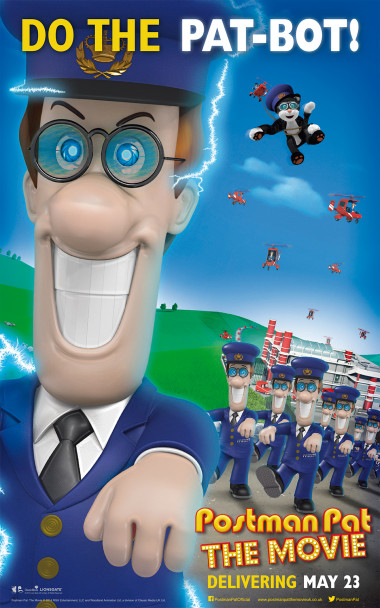 On Friday 4th April The Industry Trust for IP Awareness and Lionsgate UK will launch an exclusive Postman Pat: The Movie trailer in cinemas nationwide, adding to the vast catalogue of movie trailers that form the industry's successful Moments Worth Paying For campaign.
The trailers aim to inspire film fans to choose official content and, with one of the UK's best-loved childhood characters Postman Pat preparing to hit the big screen in his film debut, this latest trailer does exactly that. It includes bespoke footage of Postman Pat and his sidekick Jess signposting fans to FindAnyFilm.com for guaranteed real movie experiences, whilst also thanking them for supporting those who worked behind the scenes by buying their cinema ticket.
With the movie seeing Pat showcase his hidden talents to the world for the first time, audiences will be treated to laughter, action and drama in this much anticipated animation, highlighting the wonderful value of film.
Showing his support for the campaign Stephen Mangan, who voices Postman Pat in the film, said:
"Being involved in a film centred around such a well-loved character has been a fantastic experience to be part of. But it's also been great to be part of an animated feature film that sees the hard work of a phenomenal number of highly talented individuals working behind the scenes come together to create something funny, entertaining and inspiring. I'm delighted that we've been able to involve this film in the 'Moments Worth Paying For' campaign as it's something that, hopefully, brings to life for film fans just how much work goes in to creating the films that they love."
Liz Bales, Director General of the Industry Trust for IP Awareness said:
"Postman Pat: The Movie is an excellent addition to the campaign, as it highlights the industry's British credentials and the important role for UK consumers to support the industry. With our communication strategy, we aim to educate people to value the creativity that goes into making film, and this trailer does just that. It's been fantastic to work with Lionsgate UK again, and we're delighted to be continuing our partnered approach in increasing awareness of the huge range of legal film sources that are available through FindAnyFilm.com, helping continue to reduce audience engagement with infringing content."
Ross Cunningham, Head of Marketing at Lionsgate UK
"Taking on a national icon which is entrenched in the childhood memories of so many people across the UK has been a mammoth task, but one that we have all relished. We're delighted that, with the help of Postman Pat, we can do our bit to help the Industry Trust's Moments Worth Paying For campaign, in inspiring audiences to choose official content."
Postman Pat: The Movie opens in cinemas nationwide on 23rd May 2014. Associated Moments Worth Paying For activity will run in cinema, outdoor and online.
Warning
: count(): Parameter must be an array or an object that implements Countable in
/home/industry/public_html/wp-content/themes/industry-trust/single-press-release.php
on line
45