A SPECIAL DELIVERY FROM MOMENTS WORTH PAYING FOR AND STORKS
LONDON, 21st July 2016: The Industry Trust for IP Awareness and Warner Bros. Pictures UK today launched the latest Moments Worth Paying For trailer, a collaboration on family animation Storks. The trailer shines a light on the big screen and the emotional roller-coaster that moments worth paying for deliver, making us laugh, cry and jump for joy.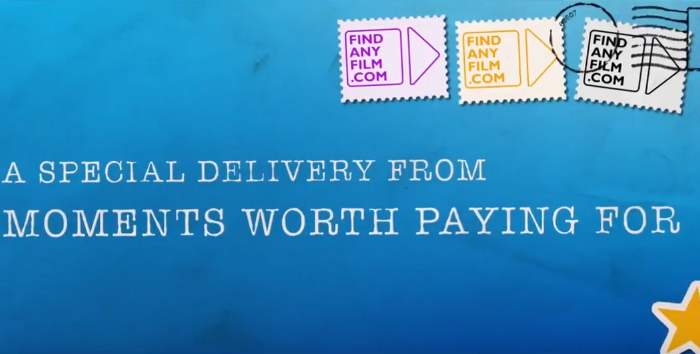 The Storks trailer is an important addition to this year's education and awareness campaign, enabling the Industry Trust to reach young people with copyright education messages, ensuring they understand and value creative content. Independent tracking research from ICM, commissioned by the Industry Trust, reveals that children as young as 11 are infringing content with a third (33%) of 11-12 year olds downloading and streaming unauthorised content. It's vital to reach this young audience before the tipping point of infringement (identified by ICM as 16 years old). Conversely, the 11-15-year-old group are leading consumption of paid-for digital content, which has seen a huge increase since 2014 (up 13% to 82% of those who access authorised digital content). The campaign aims to ensure this young audience recognises the positive impact of watching legal sources and associates this with the value of creativity. The inspirational approach of the campaign resonates well with this audience group where over two thirds (68%) of those exposed to the campaign* agreed that the film is best to be seen in the cinema. We want to encourage them to continue these positive behaviours, as they reach the recognised tipping point for infringement.
The film tells the story of Storks, who deliver babies…or at least they used to. Now they deliver packages for a global internet retail giant.  Junior (Andy Samberg), the company's top delivery stork, is about to be promoted when he accidentally activates the Baby Making Machine, producing an adorable, and wholly unauthorized, baby girl. Desperate to deliver this bundle of trouble before the boss gets wise, Junior and his friend Tulip, the only human on Stork Mountain, race to make their first-ever baby drop – in a wild and revealing journey that could make more than one family whole and restore the storks' true mission in the world.
Josh Berger CBE, President & Managing Director, Warner Bros. UK, Ireland & Spain said: "We are proud to be working on another Moments Worth Paying For campaign, and to support once again the Industry Trust in their important educational work. An incredible amount of creative talent has gone into making Storks, and we're confident that this trailer, and the film itself, will delight younger audiences and their parents alike."
Sylvia Wan, Digital Communications Manager at Industry Trust for IP Awareness said: "Young audiences are really important for the UK's film industry as they spend an increasing amount of their time online. We have to drive them away from pirating content and encourage them towards the many legal ways in which they can access creative content. Storks is the perfect title for this. Finding collaborations that work for this younger audience goes hand in hand with our education programmes in the classroom delivered through our strategic partnership with Into Film. We are really thankful to Warner Bros. Pictures UK for enabling us to create such a great animated trailer."
The Storks trailer continues to drive the 'Book, Buy, Watch' tagline directing audiences to FindAnyFilm.com, signposting them towards legal film and TV content. The in cinema (courtesy of DCM and Pearl and Dean) campaign will also be supported by online activity and outdoor (via Clear Channel and Primesight) and is another example of how the Industry Trust implements a multimedia approach to amplify reach and influence to deliver a successful consumer education programme.
Storks opens in UK Cinemas on Friday October 14th
Warning
: count(): Parameter must be an array or an object that implements Countable in
/home/industry/public_html/wp-content/themes/industry-trust/single-press-release.php
on line
45