ScreenThing Champions – Cineclub
Partnering with the Young Filmmakers Network, Cineclub, we created a bespoke award in their 'Silver Stars' Annual Award ceremony. The young filmmakers were offered the opportunity to have a professional filmmaker visit their school to help them create a 30 second film about the value of creativity and copyright and supporting the UK film industry.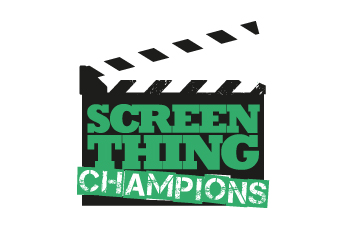 Materials for teachers and students

Cineclub, the Young Filmmakers Network has been up and running since 2004 and have helped thousands of young people to plan, shoot and edit their own films. Working with schools and youth organisations across the country, Cineclub run CPD training, deliver workshops, create resources and hold cinema events to showcase student-made films. All of this culminates in the Annual Cineclub Awards held every July at the BFI Southbank. Cineclub are proud to support the work of The Industry Trust and the key role it plays in protecting the British film industry for future generations of filmmakers.
Visit the Cineclub website here: http://cineclub.org.uk/home
Warning
: count(): Parameter must be an array or an object that implements Countable in
/home/industry/public_html/wp-content/themes/industry-trust/single-campaign.php
on line
60