ScreenThing
Respect creativity, love film. Like ScreenThing for exclusive content, giveaways and chats with film industry pros to lift the lid on the craft and graft of filmmaking.
ScreenThing can be found on Facebook, Twitter, Instagram, Tumblr, You Tube and Vimeo.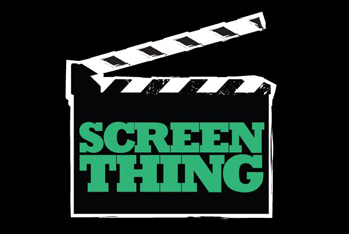 Our 50,000-strong Facebook community, ScreenThing, inspires young film fans to respect copyright by lifting the lid on how great film, TV and videos are made. We shine a spotlight on all the hard work that goes on behind the camera and on the backstage heroes behind the scenes. We also amplify this message outside of Facebook via media partnerships that have high appeal among 11-15 year olds.
Does it work? Yes! Independent research shows that by showcasing the skills, talent, time and money it takes to make the content they love, ScreenThing (and associated media activity) makes young people more inclined to respect the film, TV and video industry and pay for legal film, TV and video.
Top tips - how to get into film and TV
'Austenland' interview - Ricky Whittle and JJ Field
'Best Exotic Marigold Hotel' interview - Dev Patel
'Harry Potter' interview with Matthew Lewis and Tom Felton
'Hunger Games' interview with Josh Hutcherson and Jennifer Lawrence
ScreenThing partners with Kick the PJ
ScreenThing joins forces with Mandem on the wall
Warning
: count(): Parameter must be an array or an object that implements Countable in
/home/industry/public_html/wp-content/themes/industry-trust/single-campaign.php
on line
60