Doubled our parent power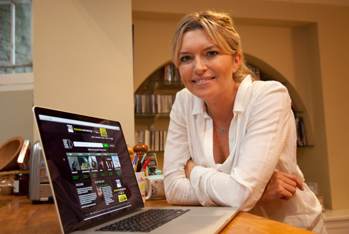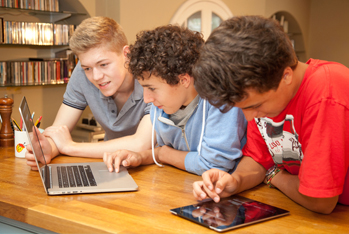 We set out to up-weight our impact among parents this year in line with their growing digital aptitude – and we succeeded. We launched a concerted drive to educate family gatekeepers about the safety implications of infringement; and doubled our reach among this audience this year through high impact PR and social activity.
We've deployed the Trust's experience in co-ordinating diverse partners (both inside and outside of our industry) to deliver campaigns that empower parents to police and promote responsible behaviour at home – and work across a variety of sectors. Carefully managing the needs of all parties, we've co-created practical, helpful tools and content about where parents can access content safely and legally – and how to identify infringing sites, and supported these with significant PR drives.
As our results show, there continues to be significant media appetite for this sort of positive, practical approach to addressing infringement. While spotlighting the growing wealth of legal services our customers can choose from also provides a very positive counter-narrative to the historical perceptions around the lack of innovation in our industry.
Reducing copyright confusion
This year, for the first time, we launched a campaign to encourage parents to consider the way that they access content on the internet – as well as the wider family. In partnership with the BPI, and with valuable input from FACT, our Spot the Difference? campaign brought to life the extent of parents' copyright confusion. The campaign was tailored to address the challenges infringement poses to music in addition to film, television and video.
A third of UK parents (36%) can't correctly distinguish infringing sites from legitimate retailers, creating a real, and growing risk, of unintended infringement.
To help guide parents towards legal content choices we partnered with Internet safety charity, Childnet International, to provide credible, helpful, advice as part of a downloadable guide – and enlisted actress and mum of three, Keeley Hawes as a compelling campaign ambassador.
 "We know that many parents are concerned about keeping up with what their children are doing online and accessing digital content can be a particularly unclear area. It can be confusing to know what can and can't be done safely and legally online. We've worked to give parents and carers practical information and advice about accessing entertainment online, and signposts to where they and their children can enjoy this content safely and legally."
Lucinda Fell, Director of Policy at Childnet International
Age-inappropriate Content
Our second major media campaign coincided with school Summer holidays in August. Partnering with the BBFC, we highlighted the issue of age-inappropriate content; a risk young people are exposed to every time they access film, TV and video from infringing sites.
A quarter of young people (25%) access infringing content and one in five of these feel disturbed  by the films they watched.
Lucy Brett, Head of Education for the BBFC, championed FindAnyFilm as the gateway to age-appropriate, legal films across all formats, all in one place, while actress and celebrity mum, Tina Hobley urged mums to keep an eye on their children's online habits over the school holidays.
"There is a wealth of free digital tools and advice available for parents and children to take advantage of so they feel confident about their family accessing films safely and legally online. FindAnyFilm.com, the easy-to-use gateway to legitimate film, now carries BBFC age ratings and BBFCinsight. This means families can feel confident that what they are accessing is from above board and safe sources, while having access to information about the sorts of things they will see and hear in the film, to enable them to make more informed choices."
Lucy Brett, Head of Education for the BBFC
Delivering targeted cut-through, consistently 
Once again, our parent campaigns captured the attention of our audiences; generating targeted media cut-through and getting parents talking, while delivering significant returns for our members.
Thanks to the debate it generated, Spot the Difference? secured a host of heavy-hitting broadcast coverage, including 13 television interviews and 59 radio interviews across Sky News, Daybreak, Newsround, 5Live, Magic and Heart among others. Age-Inappropriate Content prompted more than 300 social media mentions and got discussion going on BBC Breakfast, Daybreak, Radio 2 and BBC GNS, as well as in Metro and Good Housekeeping.
This year's campaigns doubled our reach among parents, generating more than 80 million opportunities-to-see and delivering an ROI to members of more than 10:1.