'Moments Worth Paying For' Grows Up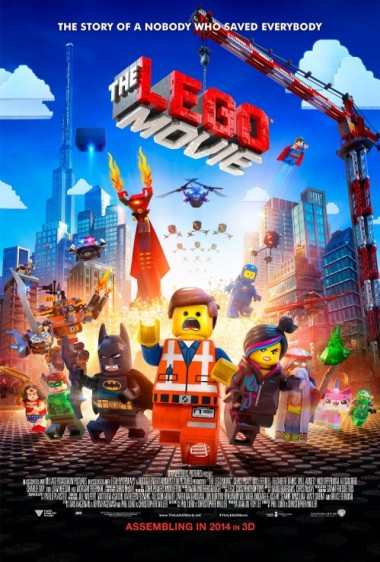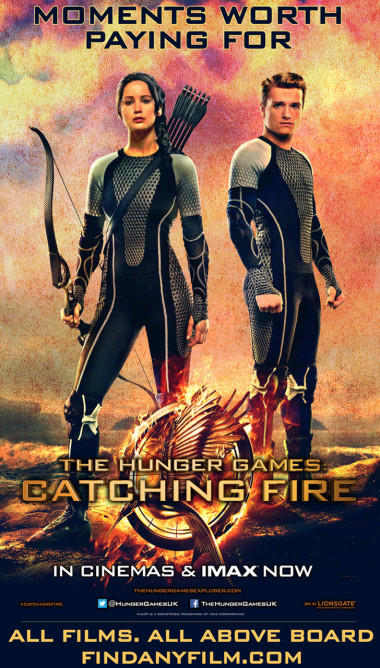 Three years old early next year, our Moments Worth Paying For advertising campaign realised its full potential. Taking recommendations from last year's tracking research about how to boost campaign comprehension we delivered a rich array of new messages to inspire film audiences to make legal choices.
Tapping into this year's hottest titles
With the support of our members, we brought our refreshed approach to life through 2013's must-see titles: Iron Man 3 highlighted special effects mastery; Despicable Me 2 celebrated the value of shared movie experiences while Anchorman 2 deployed Ron Burgundy's persuasive powers to inspire film fans to play fair.
 While each unique trailer shone a light on why film is worth paying for in its own way, as a powerful series the trailers have enabled us to extend our message reach beyond the core of young, male infringers to encompass parents and younger audiences; those increasingly at risk of infringing. The diversity of titles involved this year is testament to the flexibility of the Moments Worth Paying For message.
Another significant evolution for the Moments campaign has been our move to incorporate the FindAnyFilm discovery tool into all of our members' marketing materials this year, which means we are not only inspiring audiences to play fair, but ensuring they're just one click away from being able to do so – whether they're viewing the campaign from their desktop, a tablet or mobile. 
It's an approach that delivers value to consumers, as well as to our members, and has already this year been adopted by Lionsgate UK, Universal, Disney, Paramount and Sony.
Shifting attitudes and driving purchase    
Our latest tracking dip reveals the evolution is working: we achieved our highest ever comprehension scores for 'fair play' and 'worth paying for' and we also boosted awareness of the campaign, with a significant uplift in recall compared to 12 months ago.
The campaign continues to shift audience attitudes to our content in the right direction: – those exposed to Moments Worth Paying Forare up to twice as likely to pay for legal content as those who haven't seen the campaign. Bringing FindAnyFilm to the fore this year has enabled us to convert this intention into purchase; delivering increased commercial value to our members.
Moments premieres in Ireland
A dedicated resource was appointed to premiere Moments Worth Paying For in Ireland. In collaboration with distributors, the Irish Trust adapted the trailer campaign for Irish audiences, including directing viewers to the new Lovemovies.ie website, which showcases cinema times, retailers and online services.  
Moments Worth Paying For's take on Universal's Despicable Me 2, Warner Bros' Pacific Rim, Lionsgate's The Hunger Games: Catching Fire and Paramount's Anchorman 2: The Legend Continues will reach more than two million film fans in Ireland this year; increasing our overall reach significantly.
A BIG thank you for your support
So a BIG thank you to all our studio members who have allowed us to capitalise on the power of their content this year – and to DCM, Pearl and Dean, Clear Channel and Primesight – for giving us the platforms to take that content to millions of consumers.
With your continued collaboration we've been able to deliver a two-fold increase in Return-On-Investment (ROI) on Moments Worth Paying For compared to last year. For every £1 our members invested in the campaign in the last 12 months, we've delivered £37 worth of media value.
 "Marvel film and comic fans completely understand the time and effort that goes into turning the stories they love into full length feature films as is the case with IRON MAN 3. So we're delighted to be working with the Industry Trust to inspire audiences about the value of film and showcase the technical wizardry involved in making the movie moments film fans love."
The Walt Disney Company EMEA
 "The fantastic Pacific Rim trailer captures some of the vital ingredients that make a movie experience worth paying for and, at the same time, addresses the continued challenge posed by piracy."
Josh Berger CBE, President & Managing Director, Warner Bros. UK, Ireland and Spain
 "Despicable Me has become such a well-known franchise for Universal, and with audiences hungry for more Minion action, we're delighted to be working with FindAnyFilm to deliver engaging content with such an important educational message."
Niels Swinkels, Managing Director UK and Eire, Universal Pictures International
 "This is the second collaboration between Lionsgate and the Industry Trust and we're proud to continue working with them on educating audiences on the value of creative content. This trailer will really resonate with audiences who have waited 18 months for the next chapter of Katniss' journey, with their patience making the movie experience all the more worth paying for."
Nicola Pearcey, Managing Director Home Entertainment and New Media at Lionsgate UK
 "This is our first collaboration with the Industry Trust and we're delighted to have created and delivered such a unique spin on the "Moments Worth Paying For" messaging. We are proud to be the first partner to deliver a completely exclusive piece of content which carefully balances the messaging required to inspire the audience to choose official film whilst still remaining part of the films promotion. Anchorman 2: The Legend Continues is one of those titles that appeals to both young and old and we really hope this trailer will support the hugely successful educational work of the Industry Trust."
Ian George, Managing Director at Paramount Pictures UK